The Passage Between - Issue 1: SPRING 2018
€

10.00
Sold out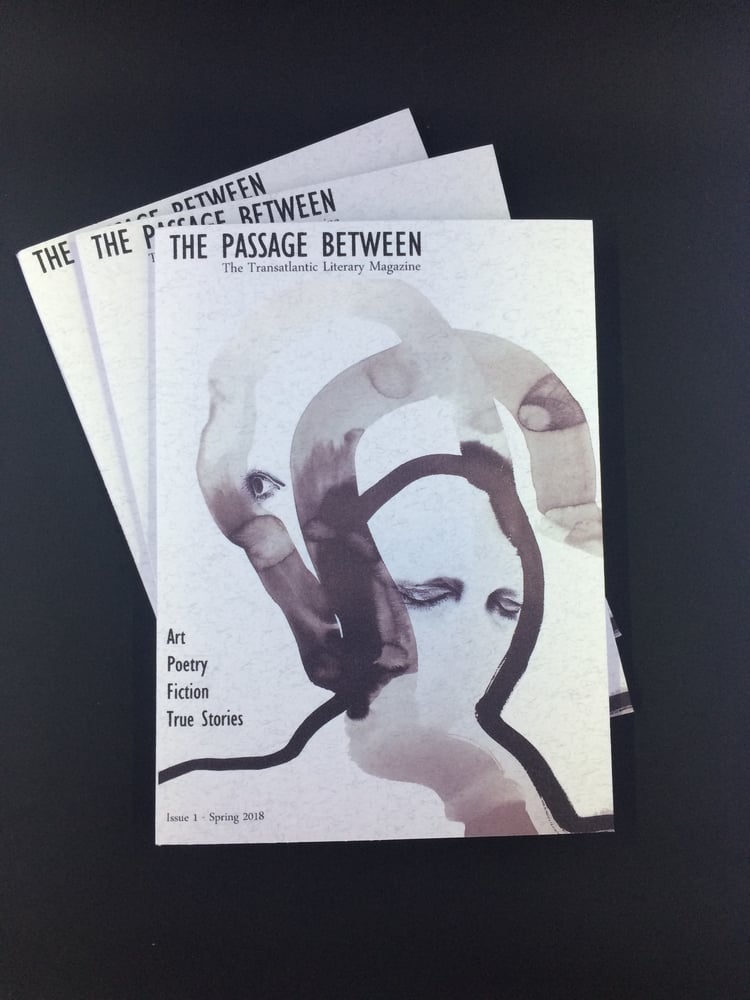 The Spring 2018 issue of The Passage Between contains poetry, fiction, true stories, and eight beautiful illustrations from contributors in six countries. The theme of our spring issue is awakening, whether it be through an epiphany, memory, once in a lifetime experience, or our connection with the natural world. This magazine sheds light new artists and writers from both sides of the Atlantic. Printed using recycled and sustainably sourced paper in collaboration with "badly made books" in Cork, Ireland to give a textured, unique, and appealing finish.
Size: 20cm x 14.5cm, 40 pages
Contributors include Billy O' Hanluain, Rachel Bernard, Pat Ingoldsby, Maggie Bardsley, Andy Allan, Glen Wilson, Helena Astbury, Ruth Egan, Alex Herrick, Lika Arevadze, Rebecca Jefferson, Syreeta Muir, Paige Smith, Rona Fitzgerald, Terry Jones, Beckie Stewart, Kathy Watson, Caitlin Alexandra, Donna Pucciani, Dennis Moriarty, Coralie Colmez, James Zucco, and an interview with the Transatlantic Literary Women.